Access Statement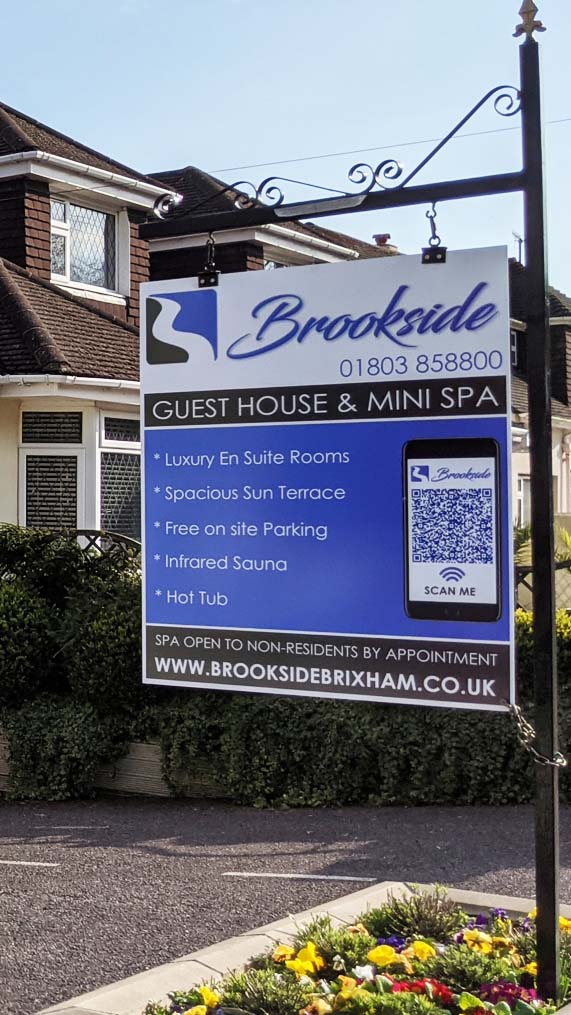 Brookside Guest House Brixham.

From parking the car at the front of the Guest House, there is a slight slope approaching the front door.

On entering through the front door you have to step over a small rim of the door frame. Once in the porch you then have one small step to gain access into the main guest house.

Room One (Junior Suite) is the only room that is located on the ground floor, along with the breakfast room.

To gain access to the Premier Suite, Double Room and the Single Room you have to climb the stairs - there are fourteen steps with side banisters to hold onto.

Once at the top of the first floor, there is a level walkway to all rooms. All our bathrooms have showers only - which require you to take one step up to enter the shower.

Should you wish to use the garden then proceed out of the front door, turn right and through the gate on the side of the guesthouse.

One step up to decking, please be careful as the decking can be slippery when wet. Once round the back of the house there are two steps down to the patio area.

Should you wish to use the spa facilities i.e. the Sauna or Hot tub then you will have one step up to gain access to these facilities.

Please feel free to use all the seating areas within the garden at your leisure.